Iglesia Ni Cristo
Church at 1714 4th Street, Orlando, FL 32824
The official website of the Iglesia Ni Cristo - Church of Christ
---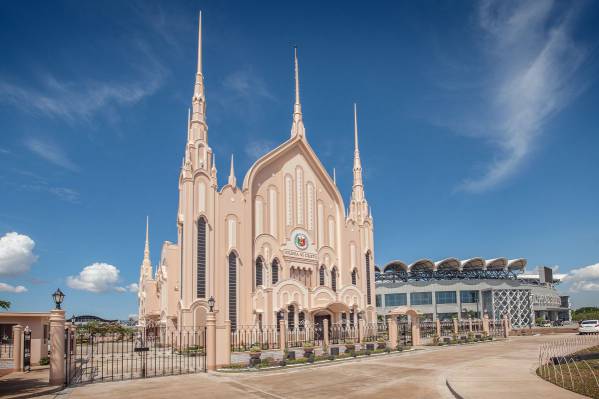 Iglesia Ni Cristo contacts
Iglesia Ni Cristo rating
★ ★ ★ ☆ ☆ (2 reviews)
How would you rate Iglesia Ni Cristo?
☆
☆
☆
☆
☆
Vacancy Iglesia Ni Cristo (jobs):
Coming soon
Advertisement
Make a Donation to help this Church website!
Your donation will help further our mission to share information about Iglesia Ni Cristo on site alluschurches.com and add services for the Church. Your donation will also help humanitarian services and coronavirus pandemic aid.

Last reviews about Iglesia Ni Cristo
in Orlando, FL
Add your review. Your feedback helps to get feedback and an honest opinion about the Iglesia Ni Cristo.
Thanks to the reviews, people get the knowledge of mistakes or warmth and delight of gratitude.
★ ★ ★ ★ ★

Best church in town. Proud to be a member of The Church is Christ

Added November 15, 2016 by Eat_My_Dust_76 My Own Worst Enemy

★ ☆ ☆ ☆ ☆

If I could give this place zero stars, I would. These people, their "administration," try to control everyone and most people follow like brainwashed zombies, no questions asked. They're basically, actually no, THEY ARE a cult. They try to make everyone think they're biblical and only based on the Bible. In reality, they only pick specific Bible versions and specific verses, completely out of context, to "prove" why they're the "one true church." They tell their members that they shouldn't associate with non-church goers, you can't marry someone outside of the church, women can't divorce (even if husbands cheat or are abusive), women are to be submissive, etc. They try to cover up scandals left and right. Anytime a scandal leaks and people start finding out about it, then they start going after members, either to expel them or to try to convince them that the rumors they hear aren't true. They're harassing their members. It's disgusting. DO NOT waste your time going to any INC congregations. If you value and love your freedom, you won't even bother with this place. Save yourself and look elsewhere if you're really looking for a church homebody.

Added October 27, 2016 by Ligia Borges
How would you rate Iglesia Ni Cristo?
☆
☆
☆
☆
☆
Iglesia Ni Cristo website info
Website address: iglesianicristo.net
Website title: Iglesia Ni Cristo
Website description: The official website of the Iglesia Ni Cristo - Church of Christ